Table of content
Awards for Smart Emission Project
Other media about project Smart Emission
Publications
Community Participation
Project summary
Photo gallery
Use Case Analyses  (some information at bottom of this page, more information posted on Forum and Project Documents page on this website)
Awards for Smart Emission project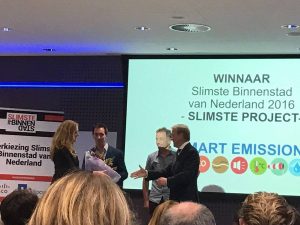 Alderman Harriët Tiemens of municipality Nijmegen receives the award for "Smartest Project 2016" in the national smart (inner) city competition, accompanied by Paul Geurts and Henk Nijhuis
From left to right: Ellen Klein Gunnewiek, master student Spatial Planning; Linda Carton, project leader Smart Emission at Radboud University; Paul Geurts, co-project leader Smart Emission at municipality Nijmegen; Henk Nijhuis, air quality expert at city of Nijmegen,  Pieter Marsman (at the back), data scientist; Janus Hoeks, CEO and owner Intemo; Bas de Greef, project member for Smart Emission at Intemo.
Other websites about Smart Emission project
Project Summary, (short introduction for English speaking visitors)
"Smart Emission" project is a current research project executed by a consortium of Dutch knowledge institutes, government, (ICT- and sensor) companies together with citizens in the city of Nijmegen. The goal of this project is to monitor, visualize and communicate a real-time, fine-grained "environmental footprint" of the city.  For that reason, an innovative set of low-cost outdoor sensors and a related Open Geo Data infrastructure were developed. Simultaneously, a participatory process is organized to collaborate with citizens and consortium professionals with the shared purpose of "collective sense-making". The future vision is to combine bottom-up and top-down communication and governance for the purpose of increasing urban health. The project consortium aims to innovate and learn about low-cost sensors, shared citizen science in an urban setting, and Open Data applications through standardizing the data models and dataflow (according to Inspire and OGC standards).
Research questions:
Do low-cost sensors add to the fine-grained picture of  air quality indicators?
Does the concept work?
Does sense-making with citizens work?
Does this open up opportunities for environmentally-informed city governance?
Reflective: (How) do roles of government  and citizen change?
At this time, 34 sensors have been installed at people's houses and gardens, and pilot-version portals for viewing data (called "viewers") have been developed. The data streams are being calibrated and analysed- by citizens and professional analysts. Several "Smart Emission citizen participants" meetings have been held and several "use cases" have already been completed. The outcomes that are related with the reliability and the usefulness of the project are quite positive. While citizens and experts now have 24/7 data of their local environment in their own hands, the sensor network is still being improved and extended with more sensors. On October 3rd 2016, Smart Emission Project won the prize of the "Smartest Project 2016".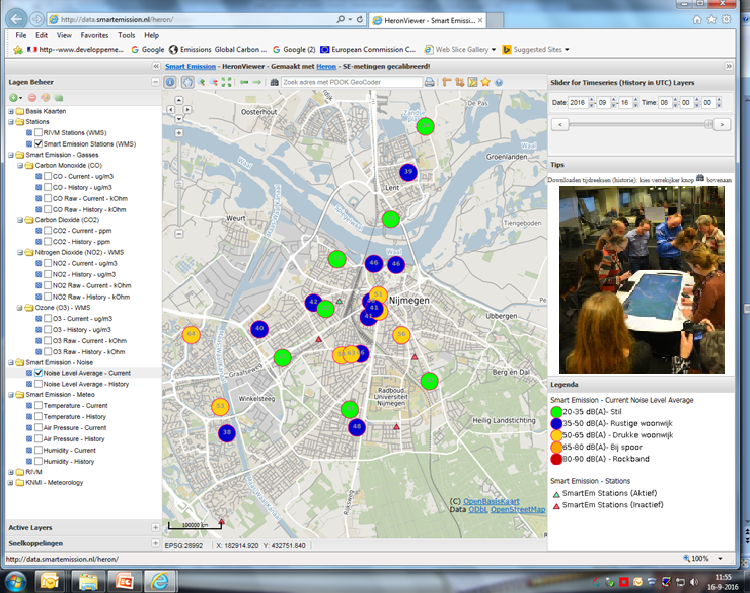 Screendump of sensor values, noise current values, visualized on Heron viewer (developed by Just van den Broecke)
Photos (by Dylan van Dijk)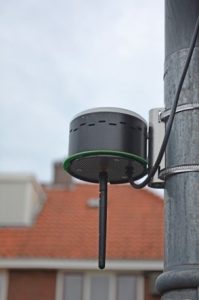 A Jose sensor in Smart Emission project at citizen's house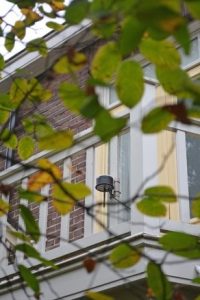 A Jose sensor in Smart Emission project at the balcony  in a citizen's front garden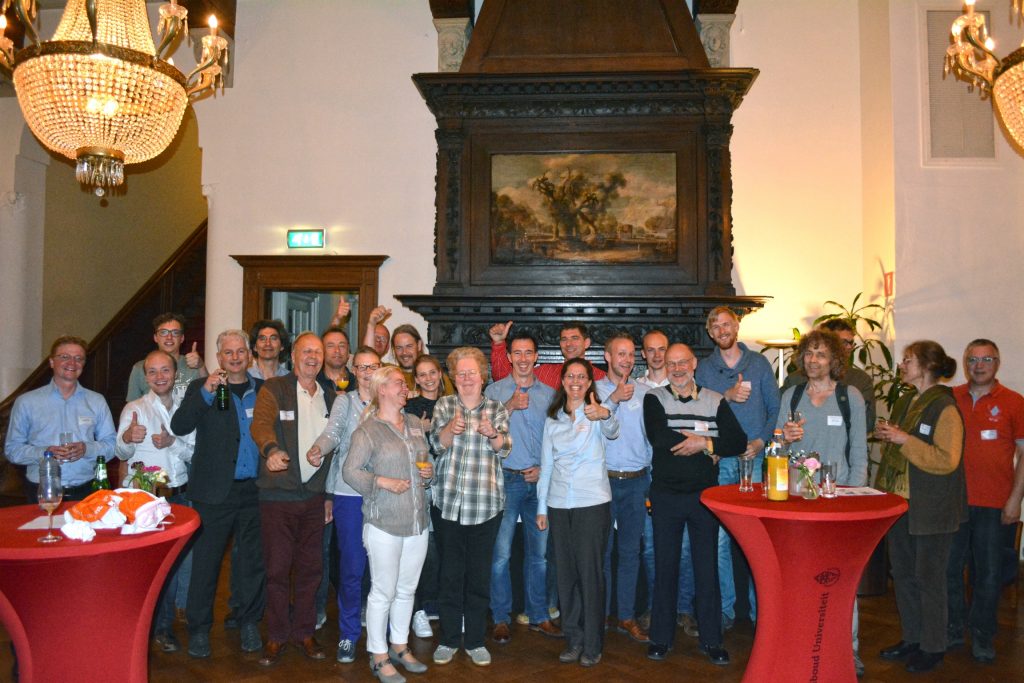 "We keep moving forward, opening new doors, and doing new things, because we're curious and curiosity keeps leading us down new paths."
- Walt Disney